Sydney Contemporary, Australasia's premier art fair, returns this spring, with its strongest fair to date, showcasing the region's diverse contemporary art scene.
85+ galleries from Australia and New Zealand exhibiting new work by 500+ artists from around the world.
Since its establishment in 2013, the past editions of Sydney Contemporary have attracted more than 112,000 visitors and recorded more than AU$85million in art sales, with 2022 set to build on those figures. 
Sydney Contemporary has been firmly established as the most influential fair in the region, and the sixth edition of Sydney Contemporary promises to be our strongest Fair yet. The Fair provides the largest concentration of art sales annually in Australia and we expect 2022 to be no exception.
- Tim Etchells, Sydney Contemporary Founder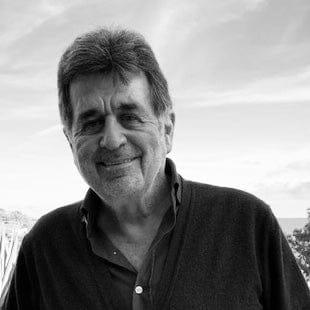 Sydney Contemporary is proud to be presented in partnership with ASX-listed financial services firm, MA Financial Group. Together we share values of integrity and excellence, along with a passion for contemporary art. 
As a long-time supporter of contemporary artists we believe a vibrant arts community is an important pillar of our dynamic culture. We look forward to a fruitful association as Principal Partner of Australasia's premier contemporary art fair.
- Andrew Martin, MA Financial Group Managing Director and Head of Asset Management
The 2022 Galleries List features a stellar lineup of the most diverse contemporary art galleries in the Australasian region. Leading galleries from Australia and New Zealand include: Alcaston Gallery, Neon Parc and Niagara Galleries, STATION and THIS IS NO FANTASY (Melbourne), APY Art Centre Collective (Adelaide | Sydney), Edwina Corlette (Brisbane), Fine Arts, Sydney, Michael Reid, Martin Browne Contemporary, Roslyn Oxley9 Gallery, Sullivan+Strumpf (Sydney), Fox Jensen (Auckland | Sydney), GAGPROJECTS, Hugo Michell Gallery (Adelaide), Michael Bugelli (Hobart), Gow Langsford Gallery, Michael Lett, PAULNACHE and STARKWHITE (Auckland) and Yavuz Gallery (Singapore | Sydney).
The Galleries will showcase the best of Australian, Indigenous, and international art, and are a significant drawcard for high profile collectors and visitors in the region. Artists from over 30 countries around the world including Australia, China, Germany, Indonesia, Japan, New Zealand, Philippines, Singapore, South Africa, Thailand, Turkey, United Kingdom and the United States of America.
Sydney Contemporary is thrilled to welcome newcomers to the FUTURE sector of the Fair in 2022 including Mangkaja Arts (Fitzroy Crossing, WA), C. Gallery (Melbourne), N. Smith Gallery, and FORMIST EDITIONS (Sydney), and A Secondary Eye, and Onespace Gallery (Brisbane).
The PAPER sector is a 'fair within the Fair'; presented in association with The Print Council of Australia Inc, the dedicated sector showcases the best of national and international contemporary works on paper – watercolours, drawings, prints, artist books and artist editions. Prices range from $150 to over $1,000. The Fair program for Sydney Contemporary 2022 caters for collectors and the art loving public alike, presenting engaging activities alongside the extensive artworks on show, with curated Talk Contemporary, Installation Contemporary, Performance Contemporary and Kid Contemporary programs that all run concurrently throughout the Fair. Further details are soon to be announced.
"There is much anticipation and enthusiasm for Sydney Contemporary 2022; when we speak with Gallerists, Artists, Collectors, and Curators there is palpable excitement. We are looking forward to welcoming art lovers from Sydney, around the country and further afield. The Fair promises something for everyone - whether you're a serious collector, an art curious buyer or just looking to immerse yourself in an incredible art viewing experience at one of the world's best venues, Carriageworks - it will be one not to be missed!"
Barry Keldoulis, Sydney Contemporary Fair Director
In April this year, Tim Etchells, along with leading Art Fair and Event Organisers Sandy Angus and Magnus Renfrew announced the formation of The Art Assembly, an affiliation of major international art fairs comprising some of the most vibrant and influential art events in Asia Pacific region. These include Taipei Dangdai, India Art Fair, Sydney Contemporary, PHOTOFAIRS Shanghai and the forthcoming ART SG (Jan 2023). In a group statement, the three said:
"After working together for many years, we are delighted to present our joint initiatives under the banner of The Art Assembly. As three of the world's leading fair organisers we have several decades' worth of experience and expertise, readily employed to the benefit of our member fairs, galleries, partners, and audiences."