MA news
Sydney Contemporary and MA Financial aim to deliver largest Art Fair to date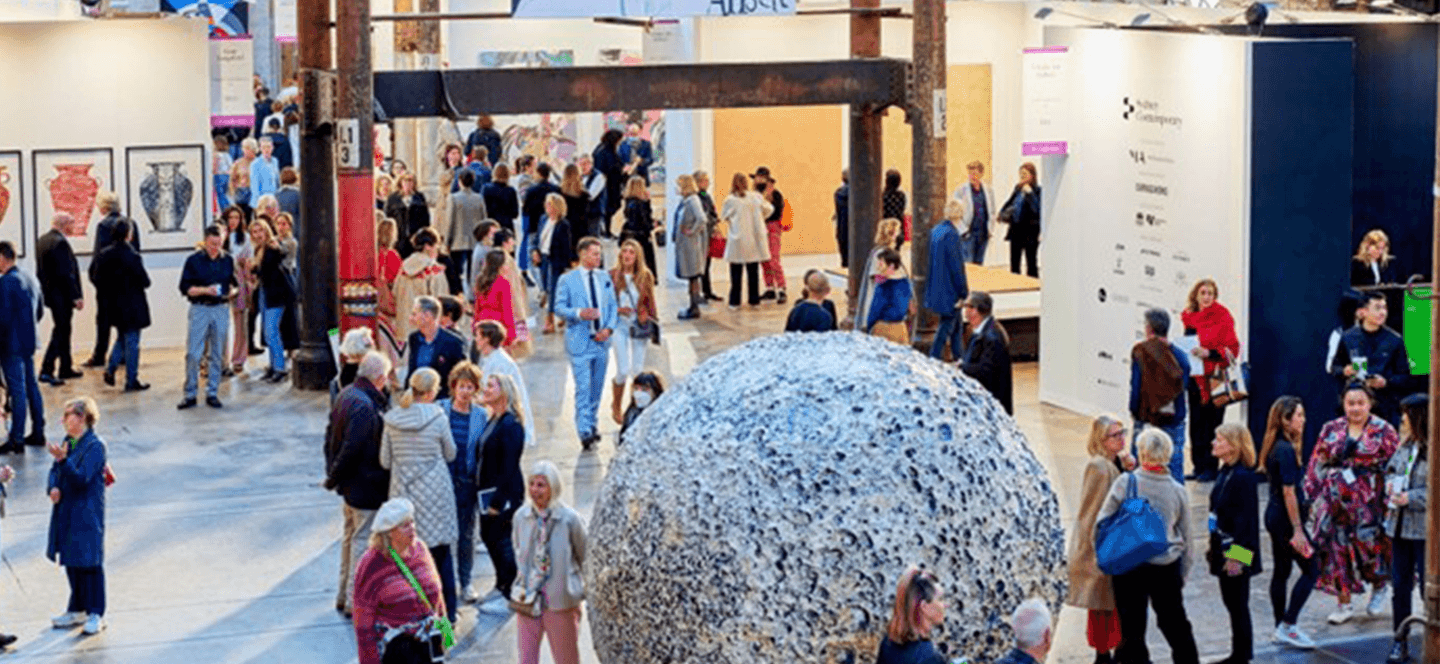 Sydney, Australia: Sydney Contemporary, in partnership with Principal Partner MA Financial Group has unveiled details for the Fair's seventh edition. This September, Sydney Contemporary returns with its largest edition to date featuring 96 emerging and established galleries from Australia, New Zealand, Japan, Indonesia and Singapore.
Presented at Carriageworks from September 7-10, 2023 the Fair is the pre-eminent meeting place for the art world, and critical to the growth of the art market in Australasia.
Since its foundation in 2013, Sydney Contemporary has established itself as Australasia's premier art fair, regularly attracting over 25,000 visitors at each edition and recording more than AU$100million in art sales since its launch.
Sydney Contemporary is presented in partnership with MA Financial Group, a company that shares the Fair's values of integrity and excellence, along with a passion for contemporary art.
MA Financial Managing Director and Head of Asset Management, Andrew Martin said: "As a long-time supporter of contemporary artists we believe a vibrant arts community is an important pillar of our dynamic culture. We are looking forward to working with the team to help deliver Australasia's premier contemporary art fair."
This year's Fair will showcase the work of over 500 emerging and established contemporary artists, including solo presentations by acclaimed British artist Antony Gormley with first-time exhibitor Galleria Continua (San Gimignano | Beijing | Les Marais | Habana | Sao Paulo | Rome | Paris | Dubai); Yolŋu artist Dhambit Munuŋgurr with Roslyn Oxley9 Gallery (Sydney); and Australian photographer Murray Fredericks with ARC ONE (Melbourne).
The 2023 Galleries List features an impressive line-up of the most diverse contemporary art galleries across Australia, as well as international galleries from New Zealand, Japan, Singapore, Indonesia and Italy. This year will see 18 new galleries presenting for the first time, including day01. (Sydney), Everywhen Artspace (Flinders), Redbase Art Gallery (Sydney | Yogyakarta), Robert Heald Gallery (Wellington, NZ) and Tezukayama Gallery (Osaka).
Gallery highlights include Alcaston Gallery (Melbourne), COMA (Sydney), Chalk Horse (Sydney), EDWINA CORLETTE (Brisbane), Fine Arts, Sydney (Sydney), Fox Jensen (Auckland | Sydney), GAGPROJECTS (Adelaide | Berlin), Gallery Sally Dan-Cuthbert (Sydney), Gow Langsford Gallery (Auckland), Hugo Michell Gallery (Adelaide), Michael Reid (Sydney | Berlin), Martin Browne Contemporary (Sydney), Neon Parc (Melbourne), Niagara Galleries (Melbourne), OLSEN Gallery (Sydney), PAULNACHE (Gisborne, NZ), STATION (Melbourne | Sydney), STARKWHITE (Auckland | Queenstown), Sullivan+Strumpf (Sydney | Melbourne | Singapore) and Yavuz Gallery (Singapore | Sydney).
The Galleries will showcase the best of Australian, Indigenous, and international art, and are a significant drawcard for high profile collectors and visitors in the region. The presentations will feature artists from over 35 countries around the world including Australia, China, Germany, Indonesia, Japan, New Zealand, the Philippines, Singapore, South Africa, Thailand, the United Kingdom and the United States of America.
Sydney Contemporary is delighted to welcome new galleries to the FUTURE sector of the Fair in 2023 including Diginner Gallery (Tokyo), EG Projects (Fremantle, WA), Jennings Kerr (Robertson, NSW), Laree Payne Gallery (Hamilton, NZ), LON Gallery (Melbourne), Sweet Pea (Perth), Void_Melbourne (Melbourne), as well as returning galleries LOKO Gallery (Tokyo) and Saint Cloche (Sydney).
PAPER presented in association with The Print Council of Australia Inc is a dedicated sector showcasing the best of national and international contemporary works on paper, printmaking, watercolours, drawings, artists' books, photographs, and zines, ranging from $100 to over $5,000. This year PAPER will exhibit 22 galleries from around Australia and Indonesia, including for the first time Krack Studio (Yogyakarta) and 16albermarle Project Space (Sydney).
The Fair program for Sydney Contemporary 2023 caters for collectors and the art-loving public alike, presenting engaging activities alongside the extensive artworks on show, with curated Talk Contemporary, Installation Contemporary and Performance Contemporary programs that all run concurrently throughout the Fair. Further details are soon to be announced.
Tickets to Sydney Contemporary are available to purchase online: https://sydneycontemporary.com.au/